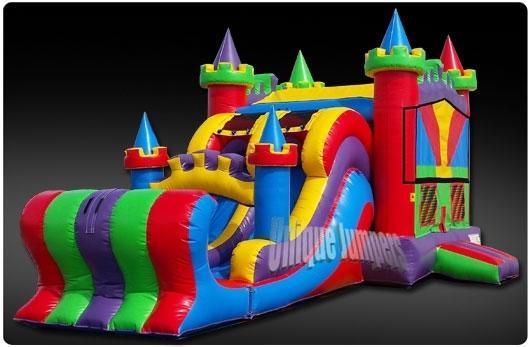 2 Lane Royal Castle Combo Wet
Setup area: 17Wx19Hx32L
Actual Size: 14Wx15Hx30L
Wanting something that will both turn heads and give party goers all manner of bouncy fun? Look no further than the 2 Lane Castle Combo--all the opulence and grandeur of a castle bouncer but with 2, yes 2 lanes for sliding.

A 14' x 14' bounce area is flanked by a pair of 7 foot slides. The kids will really like sliding down with the spires to their sides and arch overhead. And the pool at the bottom will provide much needed relief from the Texas heat.

The 2 Lane Castle Combo also has a climbing feature and basketball hoop.